Company
Envision. Manage. Maintain.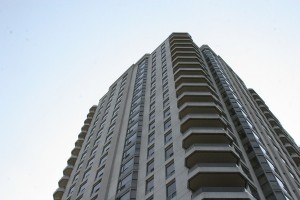 Alpha Prosperity's three major market sectors that provide services to our clients are Property Management, Real Estate Development and Project Consulting. We provide these services not only to clients but our company has its own real estate investment portfolio. All these services and knowledge we provide to our clients we use daily in our own property management and real estate acquisition studies and due diligence before we commit to a tenant or a purchase of a property. Our mission is to help clients navigate the potential pitfalls in committing to an acquisition of an investment property such as determining the right value, best location, potential appreciation and income of a real estate investment. Proficient management of investment properties is another crucial component after acquisition with such items such as setting rent income and finding and managing the complexities of tenants.
Our Standards
With each client our dedicated and professional team uses proven and successful methods so that our clients' investments and projects are secure, profitable and on schedule. Our due diligence on all aspects of a client's investment is what allows our client's piece of mind to focus on their core business or enjoy more of their free time.
Our own investment portfolio in both residential and commercial real estate provide us with the experience and knowledge to make the right choices and we provide these added values to our clients and helping them manage their real estate investments and future capital projects. Our team will treat your real estate investment or potential acquisition as if it was our own.
Our People
Alpha Prosperity's president Jason Chiu and his staff are a passionate and dedicated team focused on personalized service that is unique to each of our client. Jason Chiu comes from an architecture background and has worked for several large Architecture firms in the United States and here in Toronto. He is also a licensed architect in Ontario and Washington State. He holds an undergraduate degree in Architectural Science from Ryerson University and a Master's degree in architecture from Washington University in St. Louis.